Thank you Hrvoje Steve Prpic, President of the Croatian EV Drivers Association Strujni krug for his interview with us in the EMOBILITY MAKERS series! Hrvoje tells us how and why he founded the Association for EV Drivers across Croatia and delves into the projects they are working on for propelling emobility growth country-wide.
Can you tell us about yourself and how your career in e-mobility kick-started?
I'm a serial entrepreneur who had a successful IPO in 2007 when I sold all my shares of a company that was making $120m revenue at that point. My career in e-mobility started in 2014 when I bought my first electric car – a Nissan Leaf. My friend had bought a Tesla just 6 months before and when I test-drove it, I was amazed.
In 2018 I bought another Leaf and in 2019 decided to establish an EV driver association in Croatia. The association grew pretty quickly and we are now a national eMobility association with more than 700 members.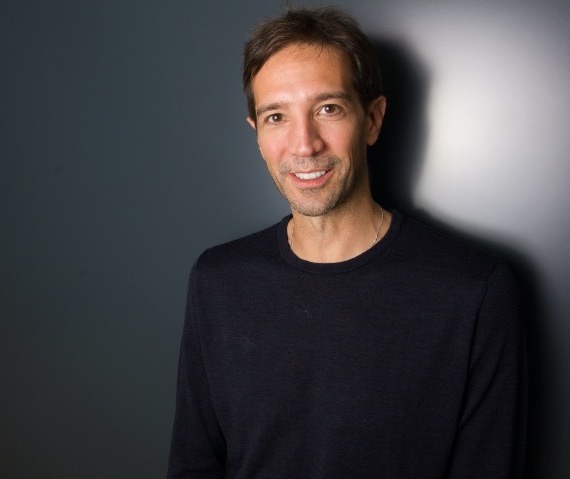 Hrvoje Prpic, President of the Croatian EV Drivers Association
How did Strujni krug - Electric Circle (The Croatian EV Driver Association) come to life?
The whole idea came from the need to communicate all the problems we faced as EV drivers. The incentives schemes were not good and many chargers were out of order. We needed a central space for information sharing and many other things. Today, we have now managed to solve some of the problems but there are many outstanding challenges that we still need to address.
Can you tell us about Strujni krug's role and impact in the e-mobility space?
Our members are delighted to finally have a central place to communicate and to get the answers to all their questions. We set up an online EV platform group where all our members can communicate between each other. Not all the members are in the group yet, but it has more than 400 members and is very active. Also, we are in discussions with five different ministries trying to increase the number of chargers to more than 500,000 in 5 years. We want to put Croatia on the map as one of the top 5 EU nations based on numbers of EVs per person.
Who are Strujni krug members today, and who is missing to make it stronger?
We have 700 members and 50 partners. Partners are car makers, insurance companies, banks, companies that sell chargers, CPOs and many others. They all provide certain perks to our members and this is a win-win situation. Members have great discounts and all our partners have a poll of customers at one spot. We are still missing a few companies, such as the major Croatian electric company, and a few car companies who don't yet see the advantages of joining us. But we believe that by the end of the year, most if not all of them will join us and help us to speed up the transition to electric mobility.
How do Strujni krug partnerships work together to propel the e-mobility
movement in Croatia?
Most of the work is on us. We lobby for our projects in the ministries and we are doing pretty well. The government is very helpful and open to the EU goals to reduce CO2 for 55% by 2030. I have to say that I'm a little bit surprised by how welcoming government agents are to these proposals and projects. We currently run 12 project and we have closed 2, soon to be 3. The first two were to ensure that every new building has preinstallations for EV chargers and to change the way incentives are being given.
We are helping our partners such as Bolt, Lime and Dash City to introduce e-scooters to city roads for which a certain law had to be changed. The process is now in progress and we believe that we will see e-scooters by October in our major cities The last 12 projects have been focused on installing 100,000 chargers in lampposts, setting expansive charging fields of approximately 40 to 50 350 kWchargers on major Croatian roads and highways, as well as installing 250,000chargers in hotels, camps and renting apartments, etc.
Can you tell us about Croatia's progress in developing e-mobility country-wide and what actions are required to continue this progress?
We have just seen the most recent data on this and what we like is that the number of EVs is equally spread throughout the country. The whole nation is being electrified, not just big cities. Very recently a new cycle of incentives began, and in just a single day,1900 electric vehicles were sold across the country. Knowing that Croatia sells 60-65,000 new cars every year, I'm more than happy with these figures.
The whole country is talking about electric cars whilst only a year ago, everybody thought this technology would only start taking off over the next 10-20 years. My expectations are that we will have 200-300% increase every year and by 2030, every new vehicle sold in Croatia will be electric.
How has the pandemic impacted mobility in general, as well as the e-mobility movement specifically, in Croatia?
I believe the pandemic has actually helped emobility. People reduced their use of cars, skipped a year before buying a new car, which meant car dealers had huge problems with the liquidity. That helped fasten the transition considerably. Many car dealers already see that EVs are a must, not something they can keep in the corner of their store. There are now 35 new models available today, not counting all the variations of these models. That's something we could have only dreamed of last year.
In your view, what are the biggest challenges we need to overcome to progress e-mobility across Europe?
Uniformization is the most important thing. New users have to easily adopt the new technology with no added effort. AVERE and all their members are working on it to make the use of EV very easy and simple.
What do you believe consumers most want to see develop within the e-mobility market over the next 10 years?
Drivers want to see chargers everywhere; eventually, they will probably also want a wireless charging solution, but all the other things will be solved in 10 years. I'm not afraid of that.
"Drivers want to see
chargers everywhere."
What "trends" do you see happening within the Croatian e-mobility ecosystem at this time?
More and more companies that sell chargers are coming onto the scene. The charging industry is becoming much bigger and companies can see that. Also, the number of operators will grow in the next 1-2 years but I believe in 5-10 years the number of operators will start decreasing as the market will be consolidated.
In your view, how can different actors (industry, governments, etc) work together to further promote EV adoption in Croatia?
Croatia is a touristic country and we have to stick to the green label. The image we have to send to the world is that Croatia is a beautiful and clean country. The government can recognise that and I'm confident the whole nation will accept that goal as their own.
Lastly, can you tell us where you expect Croatia will be on "the e-mobility road" by 2025?
I believe that Croatia will be in top 5 nations of EU countries by 2025, in terms of the number of EVs per person and our association will do everything to reach that goal.