In conversation with Catherine Marris, Head of Innovation at Motability!
Can you tell us about yourself and how your career in e-mobility kick-started?
Hi, I'm Catherine and I head up innovation at Motability, the UK's national disability charity. The charity oversees the Motability Scheme, which allows disabled people in the UK in receipt of particular mobility allowances to exchange those benefits for a lease on a vehicle, powered scooter or powered wheelchair. Over the years the Scheme has enabled over five million disabled people and their families to enjoy the freedom and independence of mobility. Motability, the charity, has grant funded many thousands of individuals who otherwise would not have been able to afford to access the scheme.
As Head of Innovation, my role is to look beyond the Scheme at how mobility needs are evolving, particularly in the context of the upcoming energy transition, and test and learn from new routes to impact the transport lives of disabled people.
I've always had a passion for innovation in a social impact context and have found a natural home in the UK charity sector after many years living abroad in the United States and France. I also previously worked at the NSPCC and Independent Age, an older person's charity.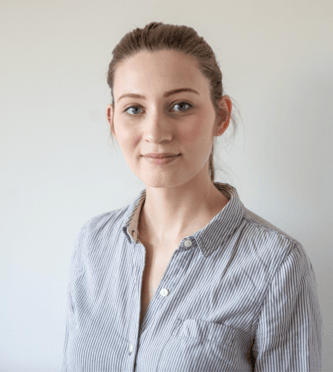 "We believe the UK will become the first country in the world to define what accessible looks like when it comes to EV charging, impacting infrastructure not only in the UK but hopefully abroad as well, improving disabled people's experiences all around the globe."
Motability was set up in 1977! Can you tell us how the UK Charity's mission has developed since its foundation and share insights on some of the proudest milestones achieved over the years?
At its foundation and up until recently, Motability's primary mission has been focussed on ensuring the success, affordability and longevity of the Motability Scheme, as well as providing financial help to people who can't afford to access the Scheme and the independence it brings. Perhaps the most important moment in the charity's history was being able to establish a unique organisation that enables charity, business and Government to work together in a variety of ways in order to make a real difference to disabled peoples' lives.
In addition to this, Motability has benefitted from all-party support and a royal patronage, being privileged to have HM The Queen as our chief patron. This has afforded the charity many opportunities over the years to celebrate major milestones and raise awareness of our work and the Scheme to ensure that anyone who is eligible knows we are here. In 1989 for example, Motability was at the forefront of the lead-free campaign, and embarked on a nationwide tour/campaign to raise awareness of the then new and cleaner fuel type. The tour started early that year with an event at Buckingham Palace to reveal the Queen's fleet of newly converted Rolls-Royces.
Whilst overseeing the Scheme and providing grants to those who wish to use it still remains a large and vital part of Motability's work, the charity has begun to evolve in its aim to reach a greater number of disabled people, who may have more diverse mobility needs and require different forms of support to unlock mobility. A future milestone we hope to achieve is the setting of national accessible charging standards sponsored by Motability charity and in partnership with the Department for Transport and the Office of Zero Emissions Vehicles. We believe the UK will become the first country in the world to define what accessible looks like when it comes to EV charging, impacting infrastructure not only in the UK but hopefully abroad as well, improving disabled people's experiences all around the globe. The standards are due to be completed next summer and it will be a very proud moment for the charity when these are finalised and published.
When & how did Motability begin initiatives for improving EV ownership experiences for people with disabilities? Can you tell us about the specific projects you have activated, how these developed and what they have achieved?
The charity first began thinking and acting in this space about a year and a half ago, when it sponsored a report from the Research Institute for Disabled Consumers (RiDC) which field tested the experiences of disabled drivers with EV charging infrastructure and identified a range of challenges. For example, those with mobility or dexterity impairments struggled with the heavy weight of cables, the force required to attach connectors and the absence of dropped kerbs around charge points.
Motability went on to identify the scale of the problem by commissioning research with Ricardo Energy & Environment estimated that by 2035 up to 1.35 million drivers or passengers with a disability in the UK will be partially or wholly reliant on public charging infrastructure which hasn't been adequately designed with their needs in mind. Ricardo also identified that other countries had yet to set standards for charging accessibility. We then partnered with Zap-Map on their 2020 annual survey which indicated uptake of EVs among disabled drivers has been limited to date.
Bringing all this evidence and insight together, we began to approach Government and industry in the latter half of 2020 to make a social and commercial case for ensuring the transition to EVs is inclusive for disabled people, with a specific focus on the challenges of public charging infrastructure. Given the need to avoid expensive retrofitting of chargepoints that have already been installed when legislation catches up, we felt it was important to act early and in support of Government and industry to make these changes.
Our influencing work resulted in the aforementioned partnership with DfT and OZEV on national accessible charging standards, a 9–12-month process through the British Standards Institute (BSI) that kicked off in summer 2021. In the meantime, we have also been working with the disability and design charity Designability to conduct scoping and discovery work in this space, engage disabled users and determine their specific requirements to charge, and now move to a phase of concept design and practical guidance. You can find out more about all of our research and projects to date in this space on the charity's website.
What are currently the biggest barriers to EV adoption for disabled people? What must the industry do to improve this?
With Designability, Motability has identified a range of barriers to EV adoption for disabled people, specifically related to public charging. We think this focus on public charging is important because our research shows up to half of disabled people in the UK will be reliant on public charging infrastructure because of their particular home-parking situation. Barriers identified include heavy cables, connectors that require a great deal of force to attach, high kerbs, chargepoints not at a suitable height for wheelchair users, interfaces which can be difficult to read or understand for the partially sighted or people with learning disabilities, lack of CCTV, lighting, or a covered area around some chargepoints, lack of signage and information in general on where and how to charge, and many more.
Beyond charging, we think there are also likely to be issues around the affordability and accessibility of EVs themselves, given the trend towards lighter and smaller design, which isn't always suitable for people who need wheelchair accessible vehicles or storage space for mobility equipment.
Can you share a story of an individual who has benefited from this Motability project?
I recently spoke at Robert Llewellyn's Fully Charged Live about the importance of ensuring accessibility in the transition to electric vehicles. At the end of the panel discussion, an audience member with a disability came up to me to thank me, and said that she hadn't felt seen in current conversations around the energy transition.
Our work with Designability on user engagement has also had a positive impact on a number of individuals, who were able to test out EV charging infrastructure in a safe and supportive environment, and feed back their concerns and required changes to be able to charge. As a result of this engagement, we believe there are some individuals who are now feeling more confident about getting an EV, and others who feel like their voice has been heard and charging will be made more accessible to them individually as a result of their input into the research.
You have mentioned before that you are pleased by the e-mobility industry's active collaboration with Motability to progress EV experience and accessibility for disabled people. Can you tell us more about these experiences of collaboration? Who would you encourage to reach out to partner with Motability if they haven't already done so?
One particularly fruitful collaboration has been our research partnership with UK Power Networks, a distribution network operator (DNO) exploring how to make on-street charging in particular more accessible for disabled people. UKPN's coordination and support of local authorities in this space and involvement of Motability's perspective has been a fantastic example of industry's commitment to make changes so that no consumers are left behind in the upcoming energy transition.
I would encourage anyone who hasn't done so already and is interested in working together or learning more to reach out at innovation@motability.org.uk.
At what stage of development is EV accessibility for disabled people? What do you see as essential for continuing this progress?
EV accessibility for disabled people is at a very early stage. Inclusion in the energy transition is an issue that is finally beginning to appear on people's agendas, but work to date has been limited to research rather than concrete action. For continuing this progress, I see it as essential that the number of industry actors involved – for example, chargepoint providers, manufacturers, DNOs, etc. – and national and local government – take a long-term view, prioritising incentives and infrastructure that have accessibility built in from the start, rather than rolling things out quickly and saying, 'we'll fix this later.' This makes sense not only from an accessibility perspective but also from a financial one.
And of course, the all-important test will be if industry takes up the accessible charging standards that we are sponsoring once they are finalised next summer 2022.
As the only Charity in the world focused on improving EV experiences for disabled drivers, what are the principal learnings you consider transferrable across other countries?
Our research tells us that elsewhere in the world, it's important that accessibility and innovation can work hand in hand and in support of each other, rather than ignoring or being combative with each other. We've seen cases in some parts of the world where accessibility requirements have been put in with little guidance on how to achieve them – resulting in frustration and potential non-compliance from industry. In other places, we've seen very little attention paid to accessibility and inclusion in general, with infrastructure designed without a thought to the different needs' users may have. So, we hope to learn from these examples by becoming a convening force in this space, enabling key stakeholders in accessibility and in industry to talk to and understand each other.
Finally, can you tell us what must be achieved before the UK implements the Internal Combustion phase out in 2030?
Before the UK implements the Internal Combustion phase out in 2030, Motability hopes that accessible charging standards will be complete and widely adopted in industry, and that our research and design work with Designability in this space will have informed a range of more inclusive charging solutions – resulting in a transition whose infrastructure is accessible for all.

*To showcase the story of an EMOBILITY MAKER, please reach out to public@eva.global